Commercial Trash Service in Navajo County, AZ
TBS Waste, LLC is pleased to provide high-quality waste management services for commercial locations, including businesses, schools, government facilities and more. We offer a full line of dumpsters to put into place at these locations for easy disposal.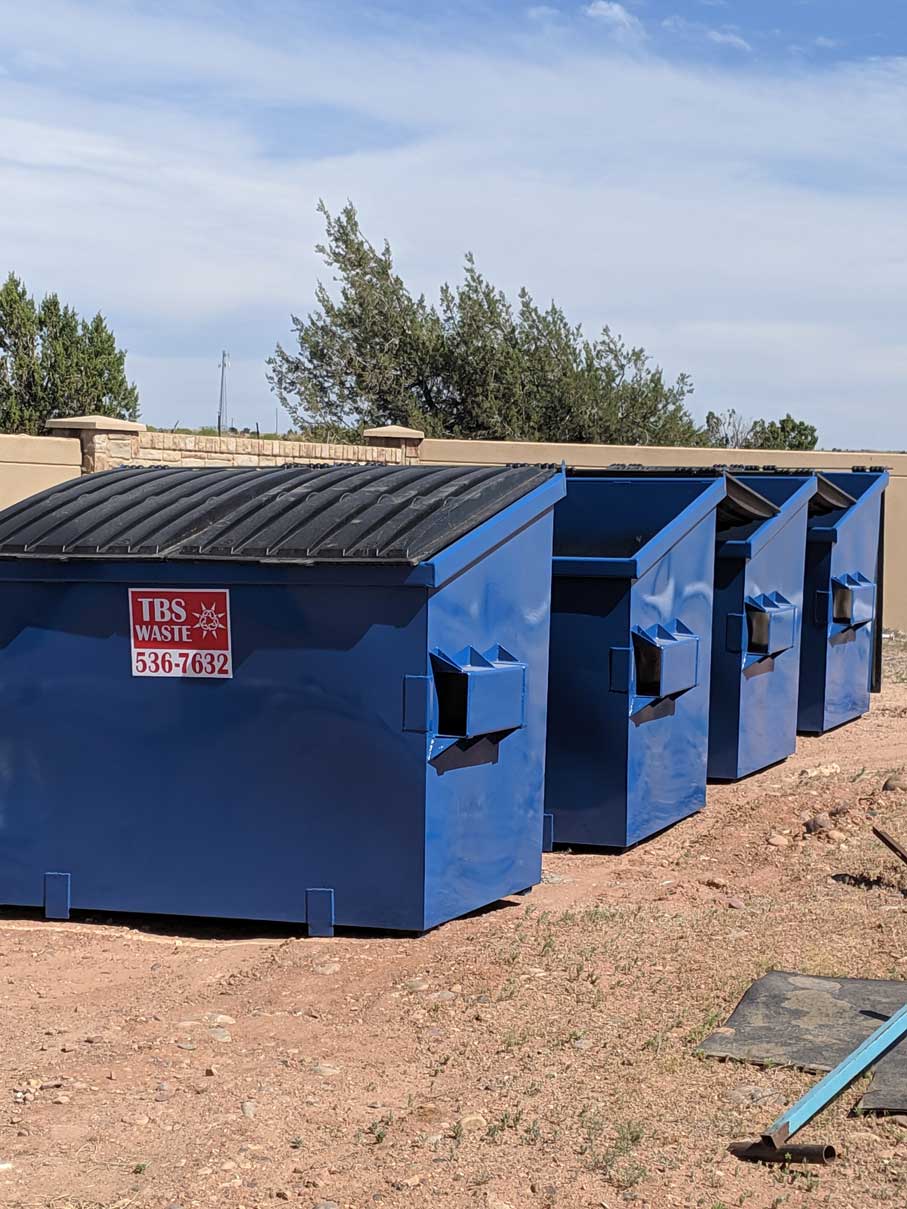 Commercial garbage service in Navajo County, AZ works differently than residential trash pickup, so here are some tips to keep in mind to ensure you are getting the most out of your service:
Know your container information: Any time you place a call to request any sort of waste management service, you will need to provide the name of your company, the name and number of the primary contact person and the location of your container (an address or lot number, as well as specific physical location).
Never try to move your container: Commercial dumpsters are quite large and heavy. You may eventually want to move the container to provide room for other on-site items. However, you should never attempt to move your container with any on-site equipment. You are liable for any damage done to the container while trying to move it. Instead, request our team's assistance if your dumpster needs to be moved for any reason.
Be responsible with filling: You should never overfill your garbage dumpster. All of the trash should fit inside it so the lids are closed. You should also not place garbage outside the bin if it has started to overflow. Instead, you can call for an extra pickup, but keep in mind that same-day service requests must be processed before 1:00 p.m. to be guaranteed to occur that day.
Avoid certain materials: There are certain types of materials that should not be placed inside a commercial garbage dumpster. These include hazardous materials, tires, batteries, appliances, rocks, concrete and more.
If you have any questions about the types of materials you are allowed to place inside a dumpster or general questions about our commercial trash service in Navajo County, AZ, contact us today at TBS Waste, LLC. Remember, we provide free quotes for all of our services!