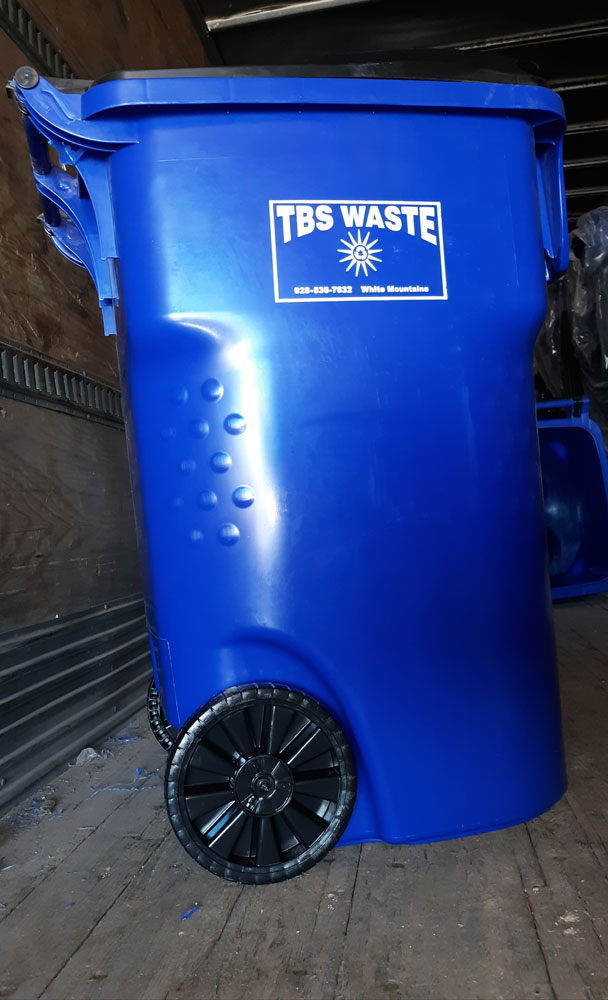 Residential Waste Disposal in Navajo County, AZ
At TBS Waste, LLC, we are pleased to provide high-quality residential trash pickup in Navajo County, AZ. Our aim is to make trash collection as simple and efficient as possible for all of the county's residents.
As part of this aim, we offer several different solutions with regard to residential waste disposal, including two types of waste containers. All of these containers are easily picked up by our waste disposal team. These types include:
95-gallon plastic waste barrels: Small families or small businesses that produce a relatively small amount of waste will make the most effective use of a 95-gallon waste barrels. Families that have more than four people will typically require multiple carts or a single larger cart to account for all of their trash needs. The cart comes with wheels for easy movement out to the curb on garbage pickup days.
Community waste dumpsters: Several times the size of the 95-gallon waste carts, these larger metal dumpsters are perfect for large families, small businesses, duplexes and small apartment complexes. Unlike the 95-gallon waste carts, these containers do not have wheels, meaning they must always remain in their trash pickup location so the automated truck is able to collect the waste it contains.
Tips for Residential Trash Pickup in Navajo County, AZ
Trash pickup can quickly become messy if local residents do not take all appropriate steps to properly dispose of their garbage. Therefore, make sure you bag all of your trash, especially loose items that can easily blow away while the cart is being emptied. The last thing you want is to have trash flying all over your yard or neighborhood.
Also keep in mind that our trash collection services are not meant for picking up large items. Special pickups must be ordered for item such as furniture, appliances and more.
For more information about our residential trash pickup and waste disposal in Navajo County, AZ, contact us today at TBS Waste, LLC.