Trash Pickup in Navajo County, AZ
At TBS Waste, LLC, we are dedicated to offering the best in garbage collection services. Since our founding, we have developed a reputation for providing unmatched levels of customer service compared to our competition.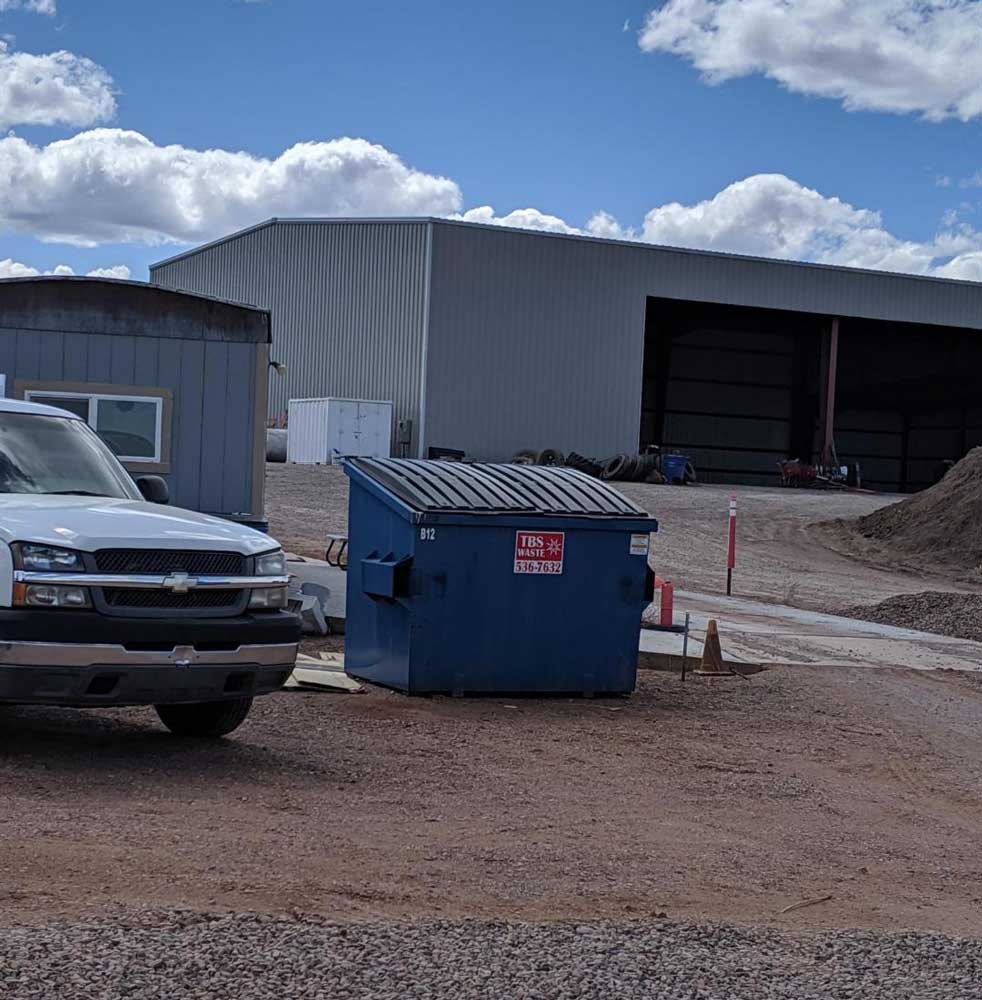 Our wide range of services includes:
Residential curbside service: Have trash that needs to be picked up directly from your home? No problem! Our waste management team is happy to come to you to remove your garbage so you don't have to deal with it yourself. We keep your street clean and properly dispose of all of your trash.
Commercial garbage service: Commercial entities often produce significantly more trash than residential properties, which means garbage service and regular trash pickup in Navajo County, AZ is a must. We are capable of handling the volume of trash associated with commercial locations and removing it for proper disposal.
Construction waste removal: Construction sites create a significant amount of waste, including rubble and debris from leftover building material, previous materials torn down during renovation and more. To remove this waste, construction sites need the services of skilled waste removal professionals. We offer our services to construction sites across Navajo County, from dropping off dumpsters for waste collection to removing those dumpsters from construction sites and disposing of the waste.
In all of our service offerings for waste disposal in Navajo County, AZ, our team is committed to providing the most effective and sustainable solutions that preserve the environment for future generations. Once we have removed the waste from your site, we care deeply about safely and properly disposing of it to avoid any harmful effects of that disposal on the environment.
If you are interested in obtaining more information about any of our services, we encourage you to contact us today. We provide free quotes for all of our service offerings, and are happy to answer any questions you have before getting started.